Recently viewed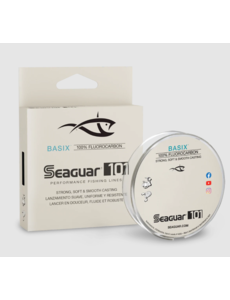 SEAGUAR BASIX FLUOROCARBON 8 LB 200 YDS

Unit price: $0.00
Seaguar BasiX, Strong, Soft and Smooth Casting, Premium, 100% Fluorocarbon Performance Fishing Line, Virtually Invisible, Value-Packed & Budget Friendly
Read more
Information
Seaguar BasiX is a soft, supple, easy-casting line that comes off a reel smoothly for a fret-free fishing experience.
100% fluorocarbon; virtually invisible; made in Japan with cutting-edge innovation; with the knot strength and abrasion resistance you expect from Seaguar.
BasiX delivers all the benefits of 100% fluorocarbon at a price everybody will love.