Archery Pro Shop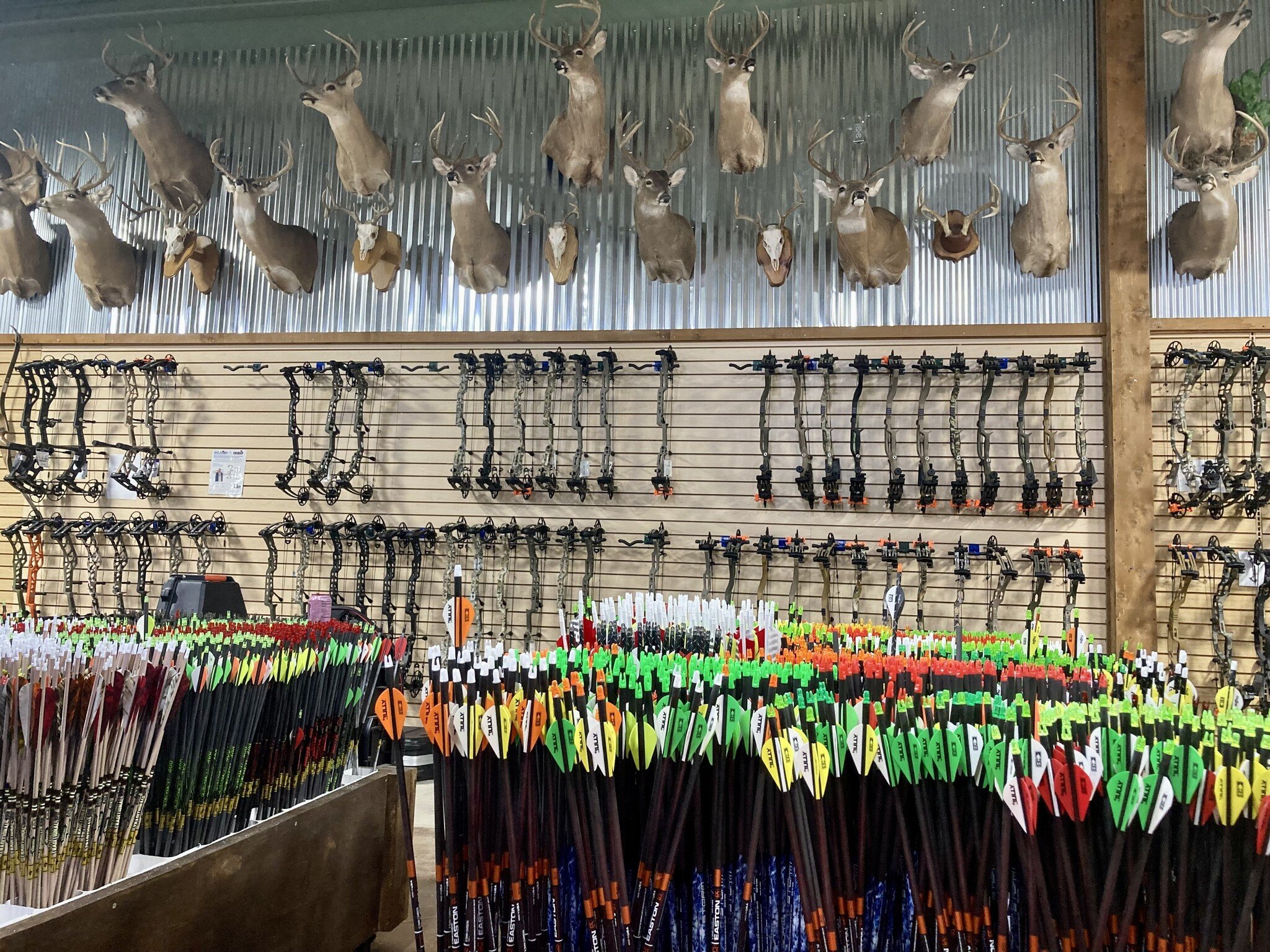 Our Selection
The Gellco Outdoors Archery Pro Shop is an authorized retailer for the leading brands in the industry.
Compound Bows: Hoyt, Mathews, Elite, Bowtech, Prime
Crossbows: Mission, Ravin, TenPoint, Barnett, Excalibur
Bowfishing Bows: RPM Bowfishing, Muzzy
Youth Bows: Genesis, Mission
Buying a New Bow
When customers buy a bow from our pro shop, they will be rightly fitted to operate the bow successfully and safely. The process looks something like this:
1. Know your price range and whether you're right or left-handed
2. Choose a bow
3. Choose accessories
Arrow Rest
Sight
Quiver
Stabilizer
Peep Sight
4. Technician will set the bow up to fit you
Install arrow rest
Install D-Loop
Install Sight
Adjust draw length accordingly
Adjust draw weight accordingly
Ensure correct placement of the peep sight
Install other accessories as desired
5. Customer will shoot the bow to ensure proper fit and functionality
6. Choose arrows
Technician will guide in selecting correct arrow spine stiffness
Technician will ensure the correct arrow length specific to your setup
Technician will cut arrows and install inserts
7. Choose other necessary archery items if needed
Release
Target
Bow Case
Broadheads
String Wax
8. Register the bow for warranty purposes
Registration form can be found on the manufacturer's website
Maintenance & Repairs
Customers may also bring their bows in for a variety of maintenance and repair services, including but not limited to the following:
Custom String Sets
Bow Setup
Arrow Setup
Paper Tuning
Chronograph
Draw Weight Adjustment
Draw Length Adjustment
Part Installation
Questions?
Give us a call at 479-646-2402 and ask for the bow shop!