Recently viewed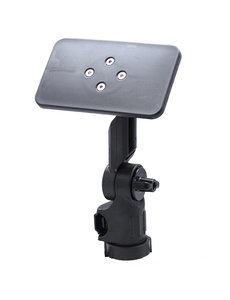 YAK ATTACK LOCKNLOAD UNIVERSAL MOUNTING SYSTEM
$

50.00

Excl. tax
In stock

Unit price: $0.00
This product is a DIY mount and you will be required to drill holes to mount
Read more
Information
The YakAttack Universal Mounting Plate featuring the LockNLoad™ Mounting System was designed for attaching just about anything, and is compatible with YakAttack MightyMount's, GearTrac, and most other kayak track systems from Scotty Fishing Products, RAM Mounts, and YakGear. This product is a DIY mount and you will be required to drill holes to mount something like a Humminbird PiranhaMAX 4 to the mounting plate. Since every install will most likely be different no extra screws, nuts, or washers are included, and it is up to the user to find their own hardware for this install. This mount features a flat top plate with no holes perfect for attaching miscellaneous fish finders, trolling motor throttles, gun mounts, etc. 
Mounting plate is 6" x 3.5"
Made in the USA
GearTrac not included
Made in the USA
Covered by our Built for Life Guarantee
Patent Pending
SKU: FFP-1007
Related products



YAK ATTACK 1" SCREW BALL
Featuring a rubber washer on the underside to allow compression and help keep the Screwball locked in place while in the track. Designed for harsh marine environments and made in the USA.