Recently viewed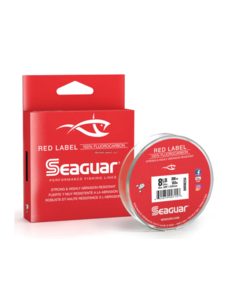 SEAGUAR 8# RED LABEL 200 YDS
$

14.99

Excl. tax
In stock

Unit price: $0.00
Seaguar Red Label, Strong and Highly Abrasion Resistant, Premium, 100% Fluorocarbon Performance Fishing Line, Virtually Invisible.
Read more
Information
Red Label is strong and highly abrasion resistant with good knot and tensile strength.
100% fluorocarbon; virtually invisible; made in Japan with cutting-edge innovation; fill your spool with this main line fluorocarbon.
This is a hard working fluorocarbon line designed for bait casting reels that provides great performance and value at an economical price.
ABRASION RESISTANCE
Made for fishing around logs, rocks, docks, and in heavy grass.
KNOT STRENGTH
Gives you a better, more reliable connection to lures and hooks.
INVISIBILITY
It is significantly less visible underwater than monofilament and coated lines.
Related products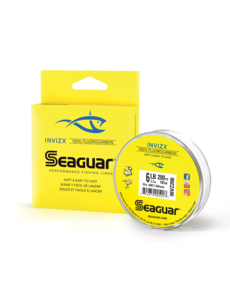 SEAGUAR INVIZX 6 LB. 200 YDS
Soft, supple and castable. Superior sensitivity. Fill your spool with a main line specially designed to dominate fresh water. It's virtually invisible, with advanced hook-setting power, smooth casting and great knot strength.