Recently viewed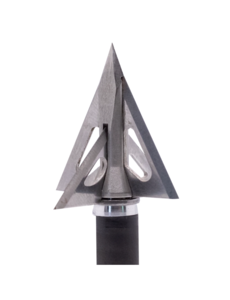 SLICK TRICK WICKEDTRICK 100 GR
$

44.99

Excl. tax
In stock

Unit price: $0.00
The deadliest broadhead on the planet just got wicked. 
Read more
Specifications
Article number:
17STPRO3WT100
Information
This new for 2018 broadhead packs one of the deadliest punches SlickTrick has ever delivered. With 1.25" of cutting diameter and 2 5/16" total stainless steel cutting surface, the WickedTrick is sure to please fixed-blade broadhead lovers everywhere. 
This new head slices massive holes and makes blood trails even shorter - all while still providing field point accuracy and superior tunability. 
WEIGHT: 100 GRAINS
BLADES: .035" STEEL BLADES
FERRULE: STAINLESS STEEL
TIP: BONE SPLITTING
BLADE LOCK: ALCATRAZ
TOTAL CUT: 1 1/16" + 1 1/4" = 2 5/16"