Recently viewed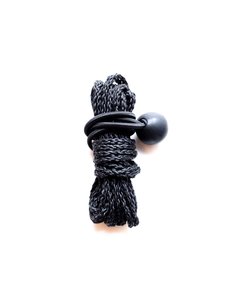 TETHRD VERSALINKS
$

59.99

Excl. tax
In stock

Unit price: $0.00
Introducing the most ultralight and versatile climbing stick attachment method in the universe. Seriously.
Read more
Information
Description
VersaLinks™ have a 2.5″ link spacing and are specifically designed for a larger button like the Lone Wolf stick button, Hawk Helium button, AlumiButtons, or other attachment buttons from 1.25″ up to 2″ at it's widest point.
VersaLinks™ don't just work for sticks. They can be used anywhere an ultra strong daisy chain style strap would work. VersaLinks work very well with the Tethrd Predator Platform since the DynaLite™ fiber doesn't stretch.
VersaLinks are made of our DynaLite™ Ultra High Molecular Weight Polyethylene (UHMWPE) fibers. This is one of the strongest fibers on earth. It's used in everything from bowstrings to body armor. We use the same fiber for the Mantis and Phantom Bridges. Hunter's get the benefit of incredible strength without sacrificing weight (see the teency weency itty bitty weights listed below).
VersaLinks™ Stats:
2 oz total weight
2.5″ distance between "links"
Perfect for button style attachments
Shock cord added FREE with all Single and 4 Pack orders
Ghost Grey color for maximum concealment
2,000 lb average breaking strength
8′ total length